CastMate Documentation
Welcome to the CastMate Documentation! It's a bit of a work in progress.
CastMate is an all-in-one streamer toolkit. CastMate allows you to build chat commands, alerts, automations, and more. You can use it to build unparalleled live stream interactivity no coding experience required. Use CastMate's click and drag automation system to easily control OBS, send chat messages, change your smart lights, trigger alerts, and more.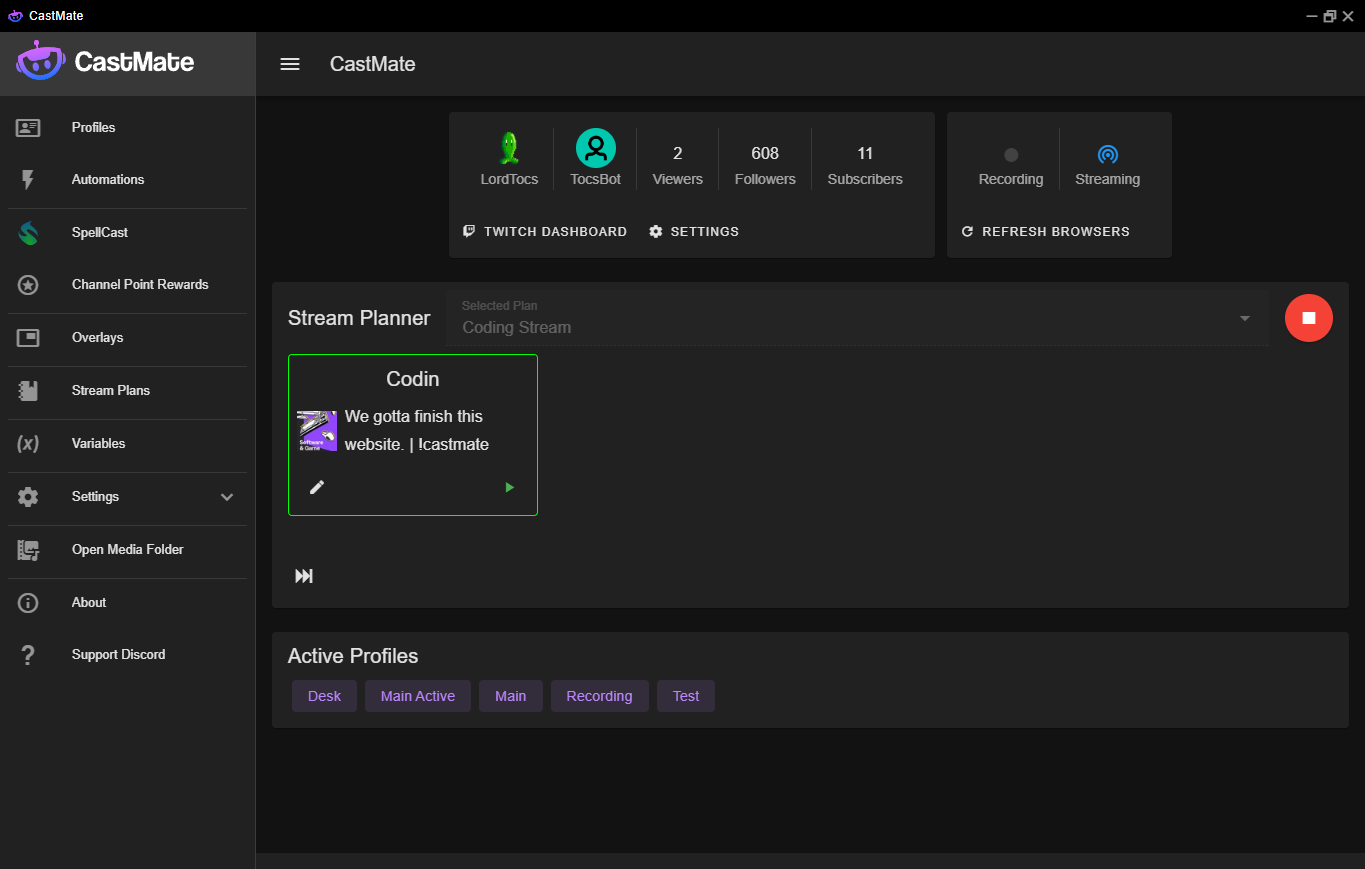 CastMate is open source, feel free to browse it's source on Github.